For the active adventurer, the island of Guernsey and surrounding sea is a thrilling playground full of different activities to try - there is something to suit everyone. What will get your pulse racing?
Discover Guernsey on a bike (or a bicycle built for two!) for a great way to reconnect with nature. In the north, cycle over flat common and past stretches of sandy beach. Experience the stunning cliffs and panoramas of the south and beautiful coastal paths in the west. Pedal inland through lush verdant 'ruettes tranquilles'. We have an arrangement with a brilliant cycle hire company who will deliver and collect bikes for all ages, plus electric bikes, tag-alongs and tandem bikes. Please request details of pricing, or order at time of booking.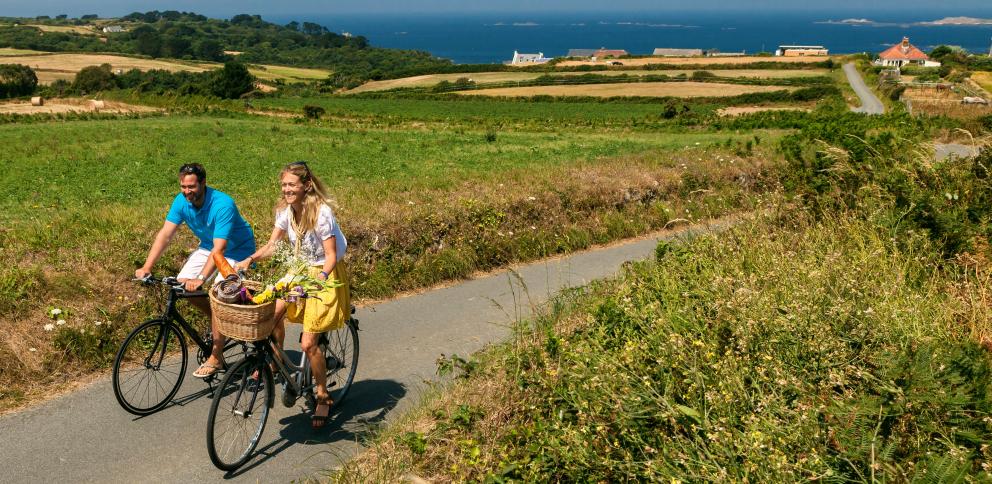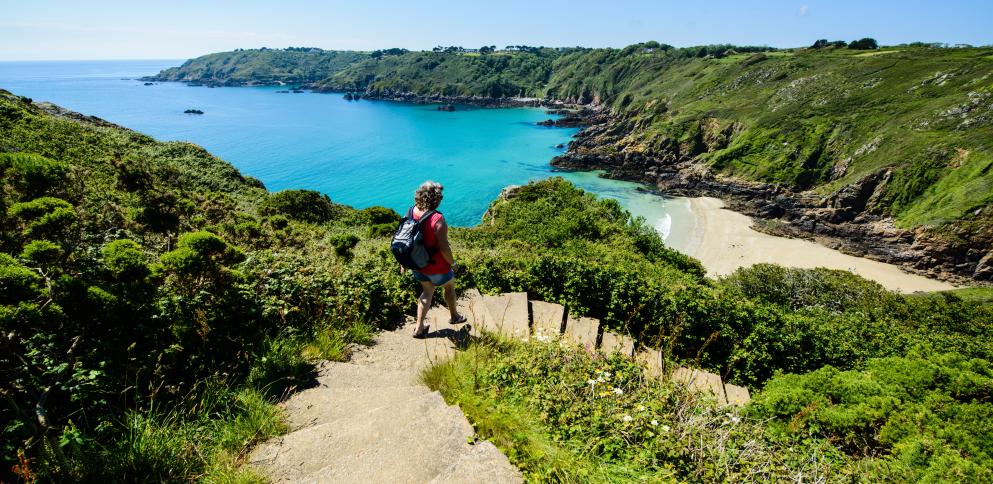 Another great option is to explore Guernsey on foot. The varied landscape will take you through lush green lanes, reservoir woodland and coastlines carpeted with wild gorse - all topped with glorious views. There are many self-guided walking routes available online and also in The Ellingham Guest Library. Highly recommended is a guided walk with an accredited guide who will Guernsey's past to to life with her rich storytelling.
For those who can't resist the call of the water, Guernsey is a great place to try a new sport or polish up existing skills. Guernsey Surf School offer 1:1, group or family lessons at Vazon beach, so everyone can have a go. If you prefer sitting on waves to standing on them, discover a different perspective of Guernsey in the bobbing of a kayak. Can't make up your mind? Try paddle boarding for the best of both worlds!
The Guidebook in your cottage provides a full list of activities to try during your holiday, but please do contact the Ellingham Office if you want to start planning now and would like a little advice.