SHORT-TERM RENTAL IN GUERNSEY
The Ellingham Guernsey offers short-term rental accommodation in each of the Ellingham complexes.  Our comfortable serviced accommodation is the perfect solution for relocating families, those needing a temporary winter let whilst home renovations are taking place and business travellers.  
Whilst we do not allow four-legged guests at the Ellingham Cottages in St Martins, we do consider (well-behaved!) pets at the Ellingham Apartments at Bordeaux.
Feel instantly at home from the moment you arrive with our warm and friendly welcome.
Benefits
As a small family-run business, we really look after our guests
Friendly and secure environment
Rent includes all rates and utilities
Weekly housekeeping service, including change of bedding and towels
Laundry facilities
On-site parking and close to excellent bus routes
Robust Wi-Fi
Close to shops, restaurants, pubs & cash points
Centrally-heated throughout
Fully-equipped everything - just bring your family and your clothes!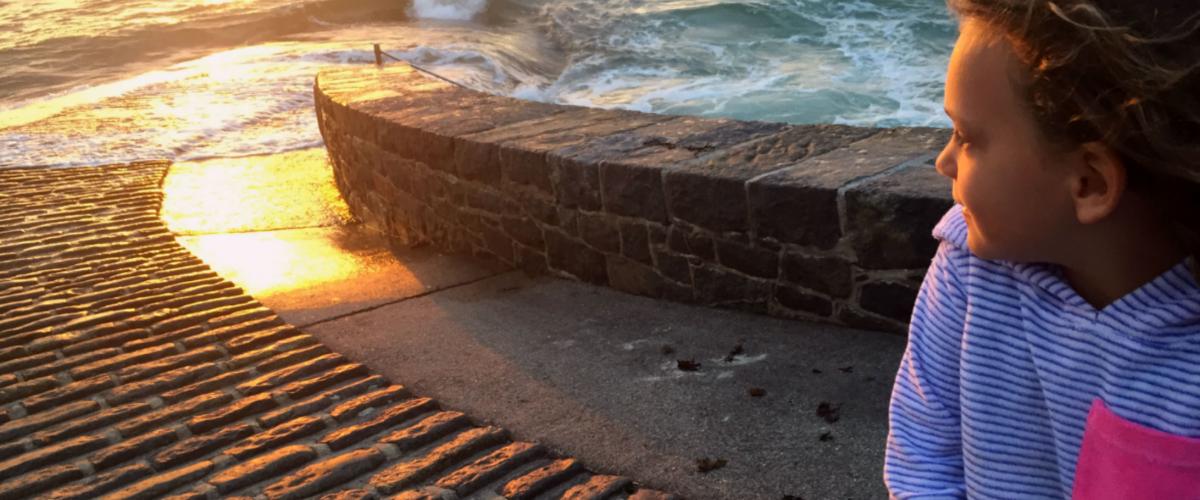 "The Ellingham Self Catering Cottages was the best place we could find. We have enjoyed our stay tremendously".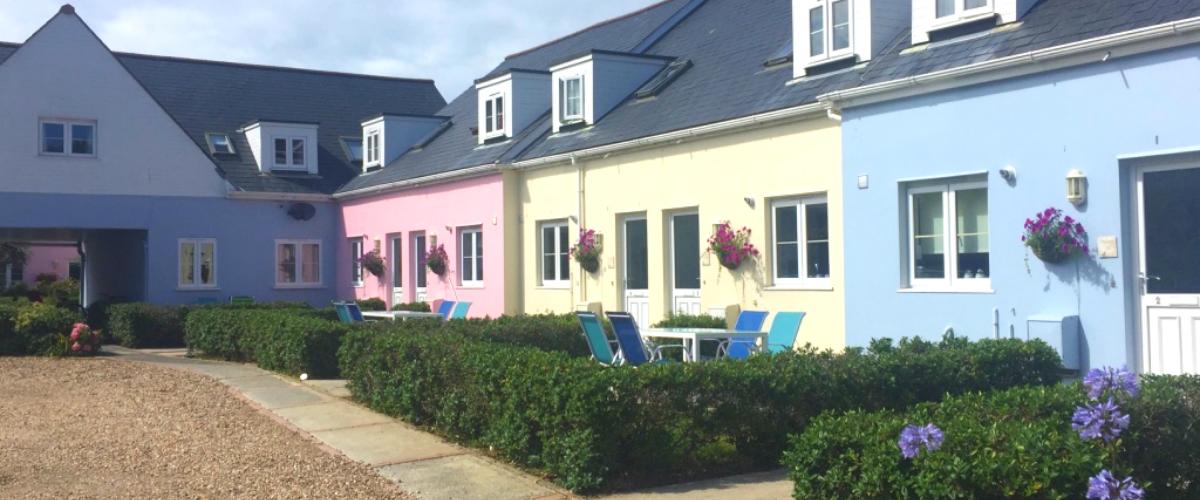 "We could not fault the care and attention we have received from the team at Ellingham. The property was very well maintained and the equipment in the cottage perfect"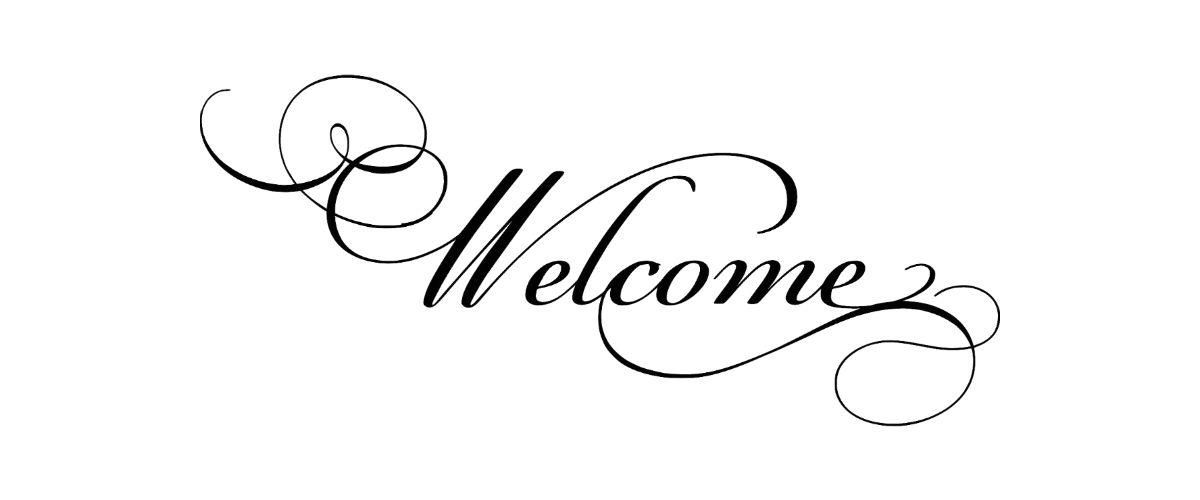 "Fiona and Simon are really nice, caring people and always willing to help any time."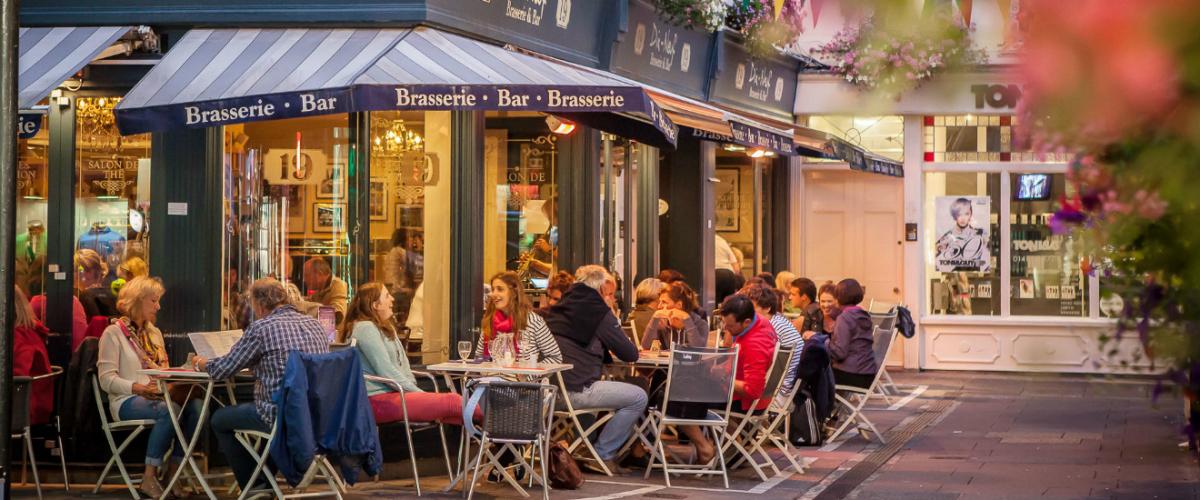 "Where the Cottages are situated is so convenient, close to nearby restaurants and supermarkets and shops; 5 minutes drive to St. Peter Port."
Short Term Rental FAQs
How do I know if you have availability?
Whilst our availability calendar is brilliant for managing holiday bookings, it is difficult for the system to be as flexible as we are when arranging extended stays! More importantly, you will want to be assured that The Ellingham is the right choice for you..... so let's chat!
We would be delighted to talk to you, to understand how we can best help you and to show you around the cottages.
What will I need to bring?
The short answer is... 'very little'!  Our cottages are fully furnished and have a fully-equipped kitchen.  Each cottage has a 'utility cupboard', with an iron and ironing board, clothes airer, laundry basket and clothes pegs, broom, dustpan and brush, mop and bucket etc.  It is not even necessary to bring much for your children, as we have a good selection of books, DVDs, lego, toys and games (particularly for younger children).  Essentially, bringing just clothes, toiletries, important paperwork and a favourite teddy will suffice!
What is the notice period?
The notice period is typically one month - however depending on duration of stay and other circumstances, your lease may be modified to reflect a different agreement
Do I need to pay a deposit?
We typically request a deposit of one month's rent.  This is refundable in the event of no unreasonable damage. 
I want to stay - what happens next?
If you decide that The Ellingham Cottages is where you would like to stay, please get in touch straight away so that we can reserve a cottage for you.  We will send you the lease (if you have not already received a draft copy) which sets out the terms of our agreement and your/our responsibilities.  We request a deposit in order to confirm the  reservation.  That's it!
Do I need a housing licence?
The Guernsey Population Management Law requires everybody who lives and/or works in the Island to hold either a Certificate or Permit to show that they are allowed to live and/or work here - unless you are visiting as a tourist.  
A tourist can occupy a cottage for a period not exceeding a total of 90 days in any 12 month period - provided that they are not in employment in Guernsey.  If you are intending to work whilst you are in Guernsey, you will usually require a permit/certificate.  The Population Management department will typically grant a permit to stay at The Ellingham Cottages whilst you are relocating, renovating your home, or seeking a more permanent abode.  Please visit the Population Management website, or contact the department for further information. 
I am relocating and don't know where to start. Help!
Relocating to a new environment is a big decision - and like all big moves, research and planning are key.  Deciding to stay in self-catering accommodation for an initial period is a great idea, as you can concentrate on settling into your new job and new life without worrying about moving all your furniture and setting up accounts for rates, utilities, wi-fi etc. Once here, you can try out different 'commutes', peruse schools and get a feel for where on the island you would like to settle.
Whilst we are happy to offer guidance and our personal thoughts on living in Guernsey, it is often beneficial to talk to experts.  Locate Guernsey is a good starting point and will provide you with an overview of living in Guernsey.  Should you require more detailed and personalised support, get in touch with Quintessential Relocation, who offer professional advice and a broad range of services to support those considering a relocation to Guernsey.
How much does it cost for a short-term rental stay?
The cost of your stay will depend upon the type of cottage, duration and season(s) of your stay. You will receive the best rates during the Guernsey 'winter-let' period between October and Easter. Outside of this period availability for short-term accommodation is limited, but potentially possible - please call or email to discuss.
Is it possible to view the cottages?
Of course!  Please do contact us and we would be delighted to arrange a time for you to pop over and take a look.  If you are not on-island and would like to send a representative on your behalf, they too would be most welcome.