What's On this October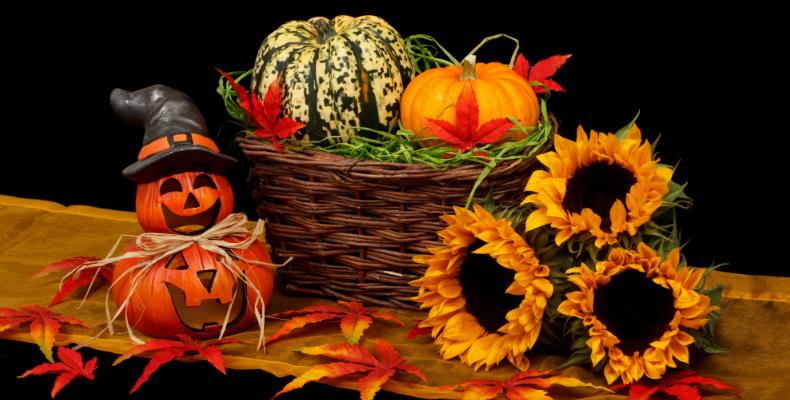 When half-term meets creepy, crazy Halloween, the fun comes complete with ghosts, pumpkins and treats!  Our curated October Whats' On Guide provides ideas of family-fun things to do between now and Halloween.
THE HAUNTED CASTLE
On Saturday 28th October, experience an unearthly day of ghostly happenings, cosy storytelling and eerie guided tours at Castle Cornet.  There are prizes at 3pm for the best fancy dress costume, so shake off the cobwebs (actually, don't) and get yourself down there!
Engage Warp Drive
Don your fave vintage shirt and trek down to  Candie Garden Museum to visit the thrilling and eclectic exhibition of movie props and replicas, film posters, toys, comics, collectibles, and more.  Get your Sci-Fi Geek On with exhibits from  Dan Dare to Star Wars and B-Movies to Block Busters... 
Pumpkins Galore 
Get into the Halloween spirit and wander down to Brooklands Farm (Kings Mills) to buy your pumpkins for Halloween... don't forget to tiptoe quietly by the spookily decorated Pumpkin Cottage!  Why not choose some butternut squash whilst you are there and turn it into a delicious squash and chilli soup at the stroke of midnight.
Childrens' Halloween Disco
For children aged up to 8, there is a Halloween Disco at St Saviours Community Centre on Sunday 29th in the afternoon.  As well as the disco there will be ghoulish games and freaky fun! Parents/carers are requested to stay with their children under 8, refreshments can be purchased in the spooky tuck shop. Reserve your tickets using the following link:- https://www.ticketsource.co.uk/event/203584

Sound Halloween PartY
Get an early start on your Halloween mischief at the Sound Halloween Party at the Fermain Tavern on Friday 20th October (7pm start) - under 18yrs only.  Turn up in your finest costumery for live bands and face painting.  Sponsored by the Guernsey Arts Commission.
HOT CHOCOLATEY WALK
Not an event as such, but unquestionably popular with all the family.  Step 1 - Choose a cool and crisp autumnal day.  Step 2 - Tell the kids you are all going out for a hot chocolate and get those wellies on.  Step 3 - Take them for a walk (ha ha...tricked!!).  Step 4 - Stop off for a hot chocolate en route (yay...treat!).  Great spots to head for include Cobo Tearoom, Le Gouffre Cafe, Rousse kiosk and Mint Brasserie.  Mmmm.....
ParkRun - L'Ancresse /Pembroke
For early-bird families, head on down to L'Ancresse/Pembroke at 9am on Saturdays for a 5km run, jog or walk.  All abilities are welcome, adults and children ages 4 years and up. Register at the Parkrun Guernsey website first if you want a record of your time.